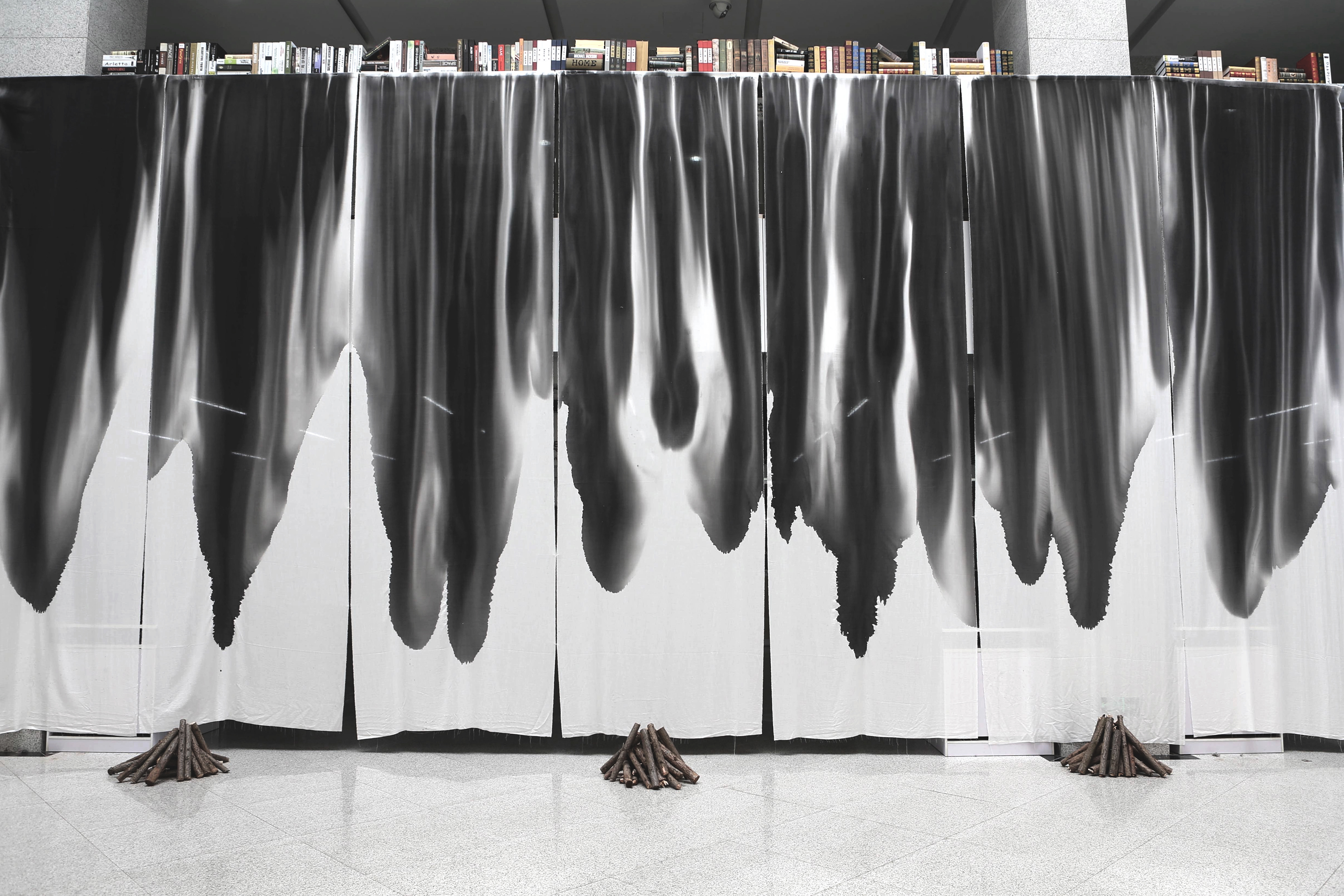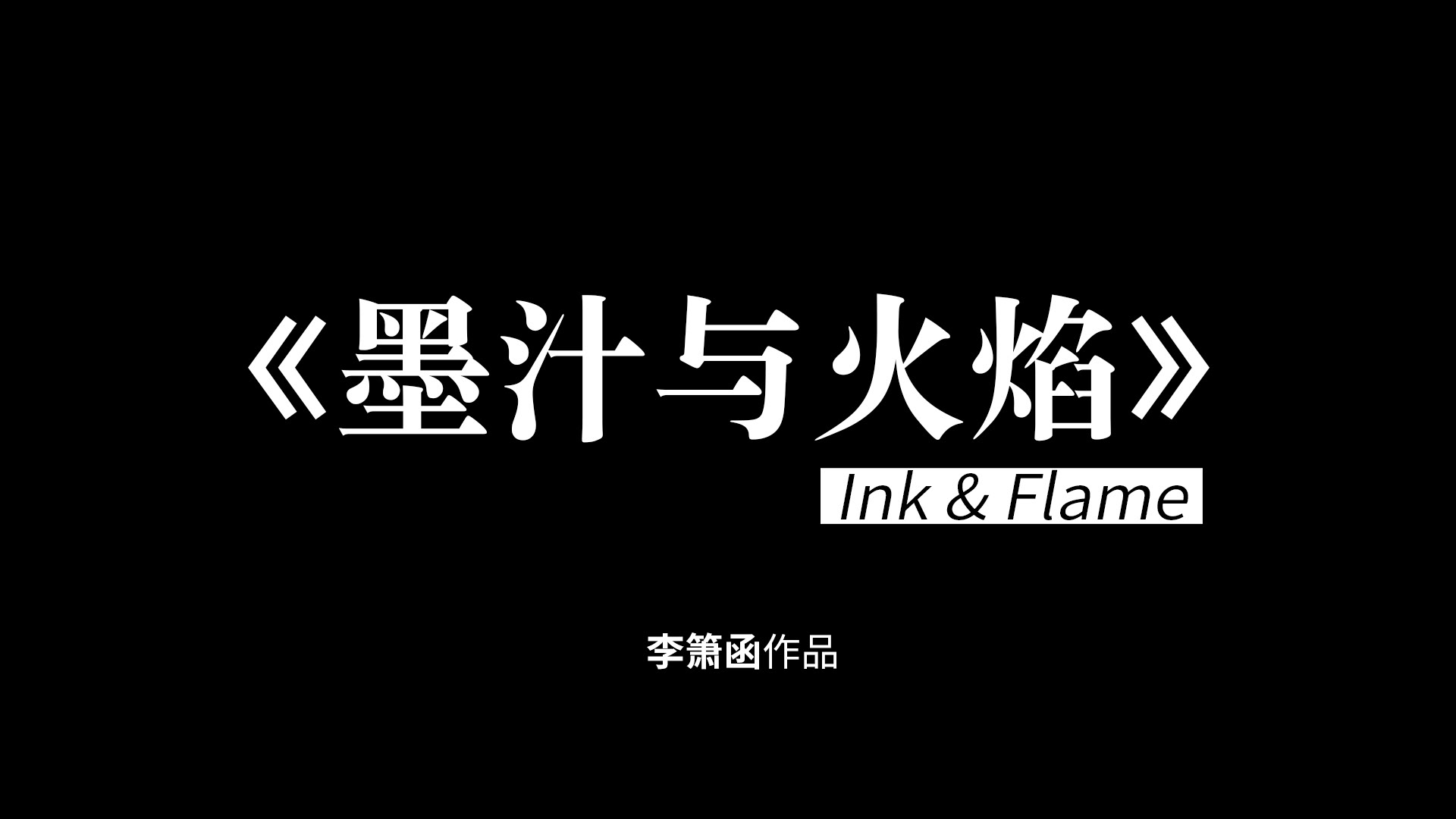 HUST | Huazhong University of Science & Technology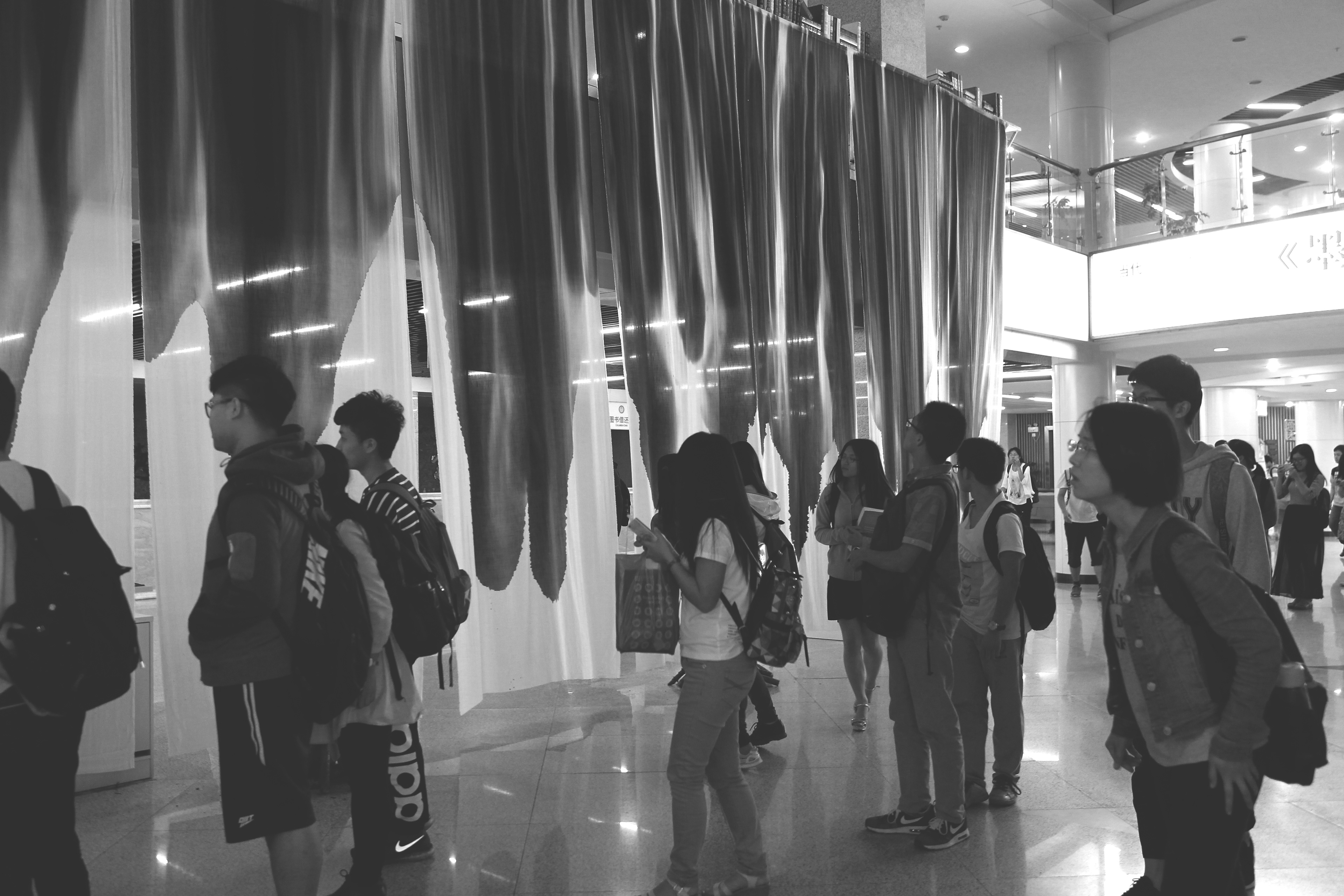 55平方米的画布上,墨汁从书本内页中流下,而"墨瀑布"的正下方,是组成书本必不可少的原料——木材,
它们正熊熊燃烧出思想的火焰白色火焰,轮回反哺新的书籍
从书本中汲取知识的人,也将写出新的书本,不断育予后人。
黑与白的颜色对比形成巨大的视觉震撼,阅读"墨瀑布"如同阅读书中的无形意境,体会东方哲学中禅语韵。
但每一本书的凝聚不仅需要墨汁与木材,也需要智慧与思想的火花。
当书中凝固的墨字都流淌成黑色的墨水,作者的创作将书本中的文字抽象化,将知识可视化。
​​​​​​​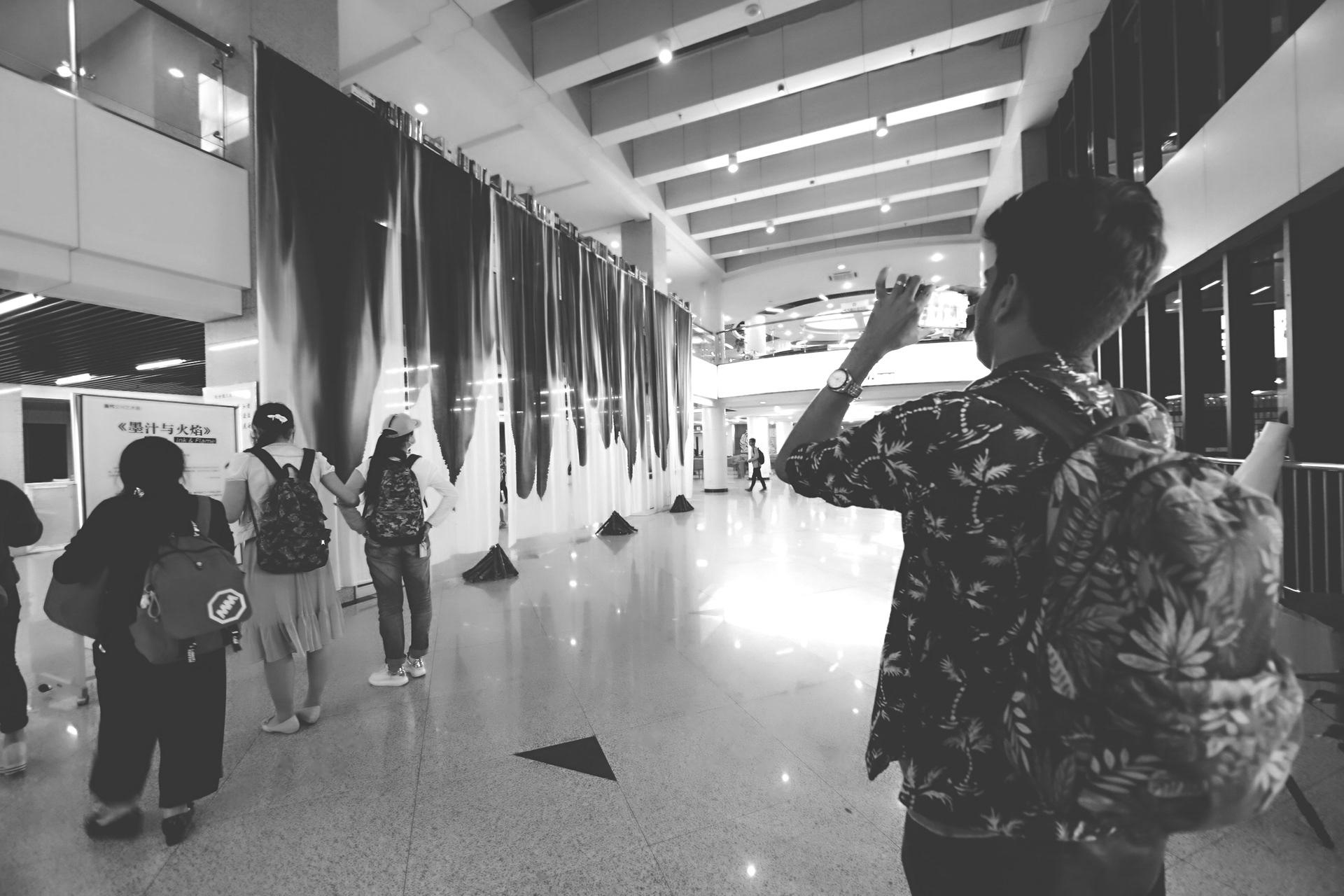 At the railing on the second floor of the library, a 7-meter-long pile of books is placed.
All the solidified words in the book flow into a liquid "ink fall"
On the 55-square-meter white canvas, the ink drips from the inside pages of the book,
and directly below the "ink fall" is the essential raw material——wood,
They are blazing a flame of thought, a white flame, and feeding new books in a cycle.
Ink and Flame tells an endless story.
Those who learn from the books will also write new books for future generations.
The contrast of black and white colors forms a huge visual shock. Reading "Ink Falls" and the intangible mood in the book, you can experience the charm of Zen in Eastern philosophy.
Each physical book consists of ink and wood.
But the cohesion of each book requires not only ink and wood, but also sparks of wisdom and thought.
When the solid ink characters in the book flow into black ink fall, the author's creation abstracts the text in the book and visualizes the knowledge.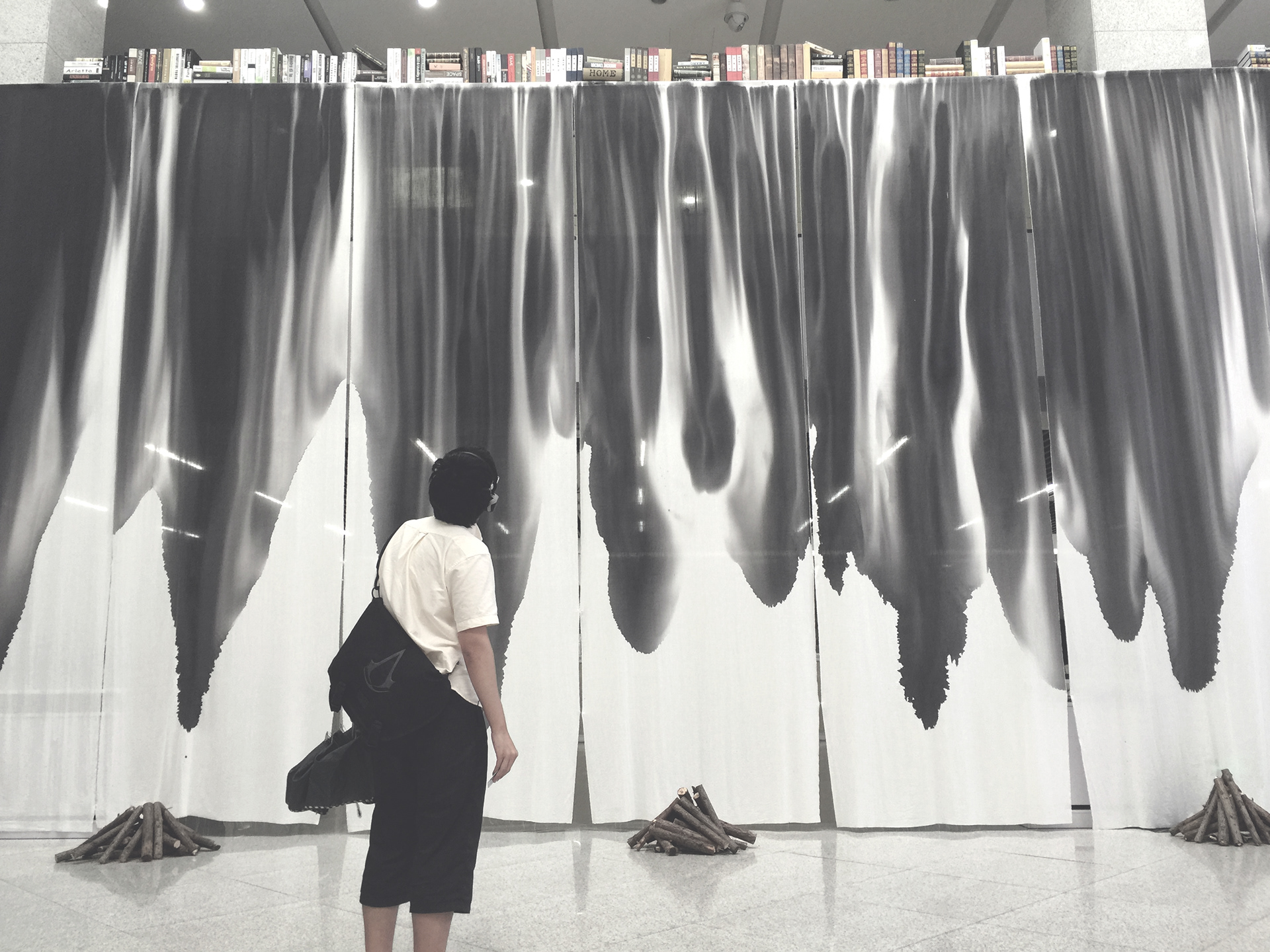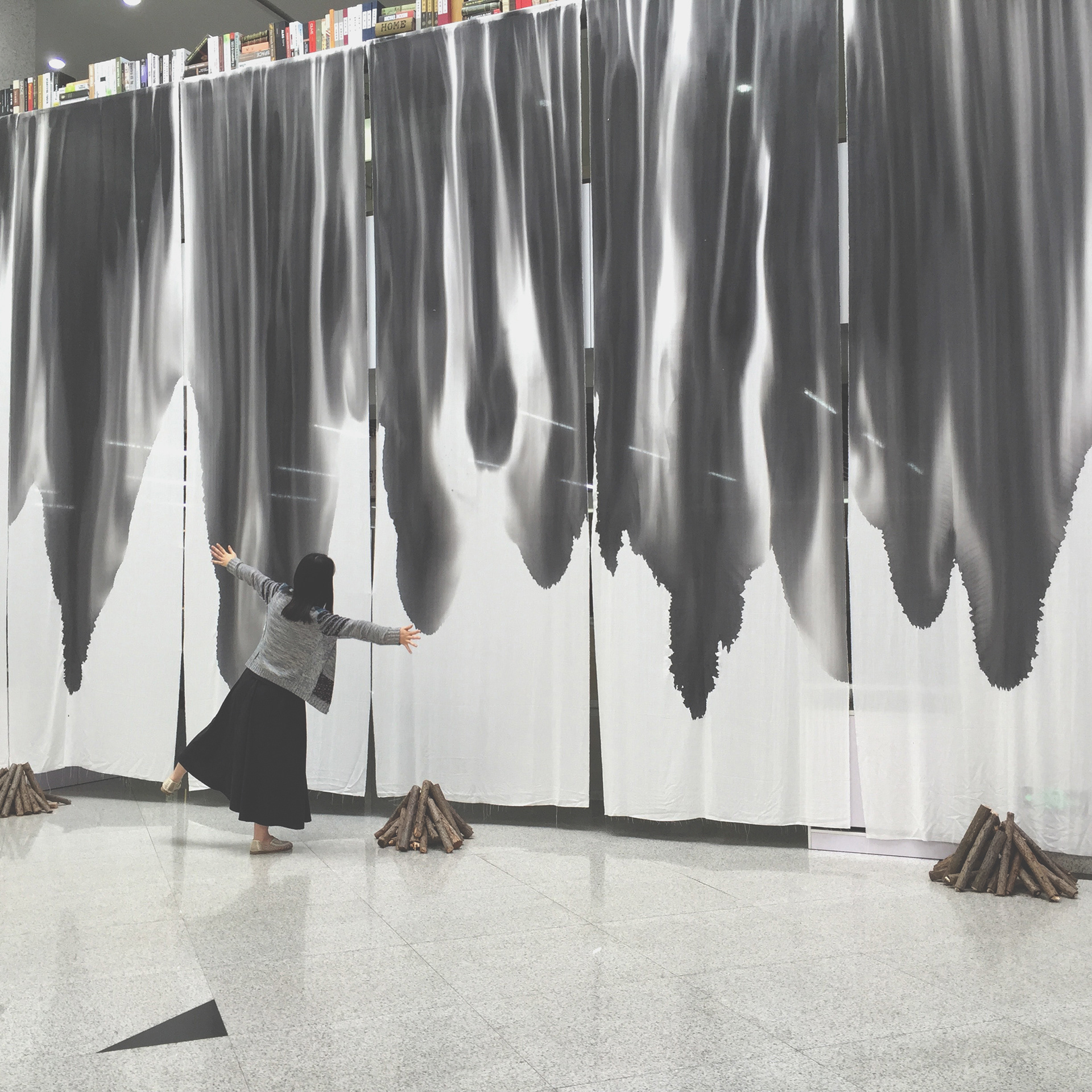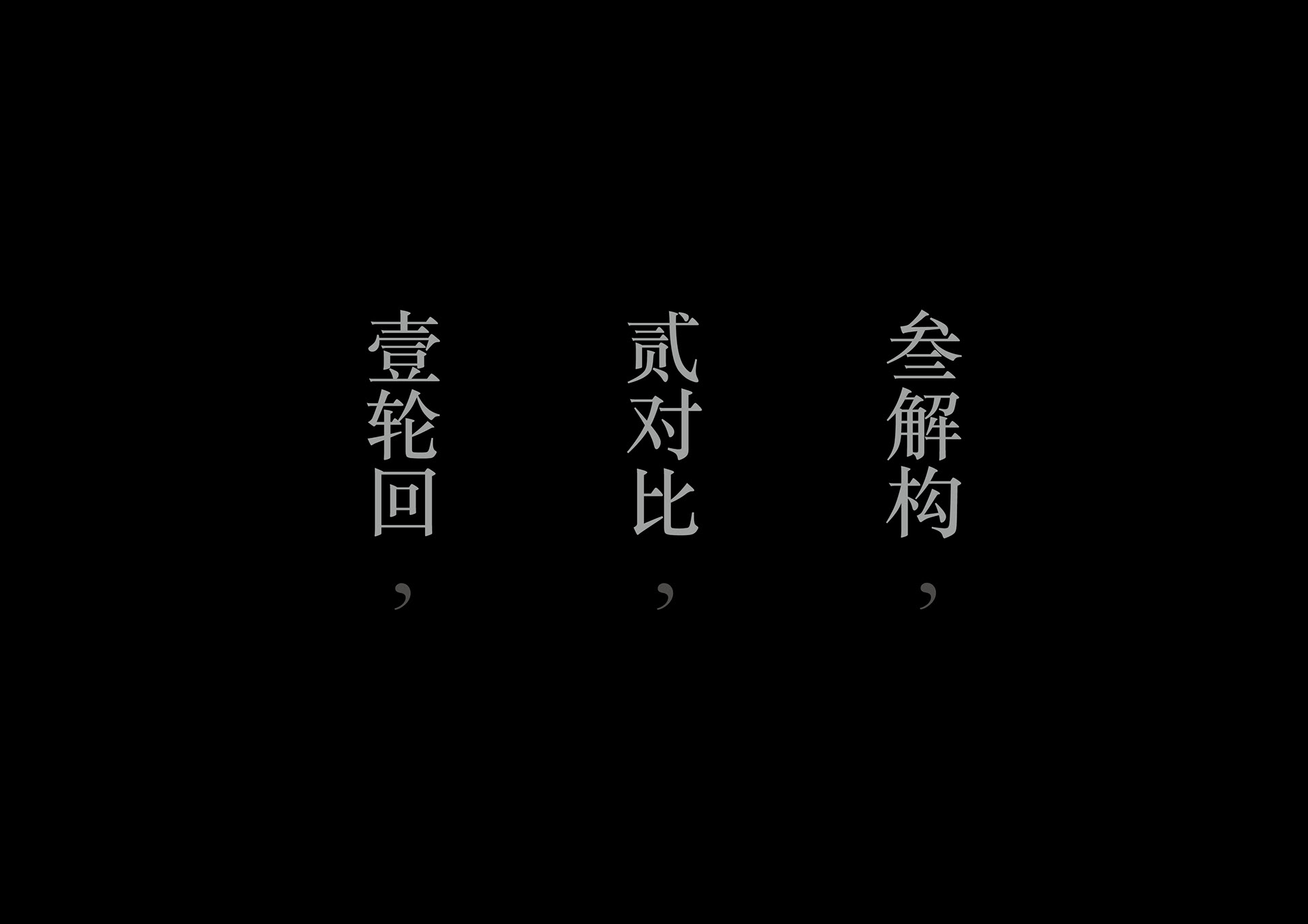 -

------------------------------------------------------------------------------------------------------------------