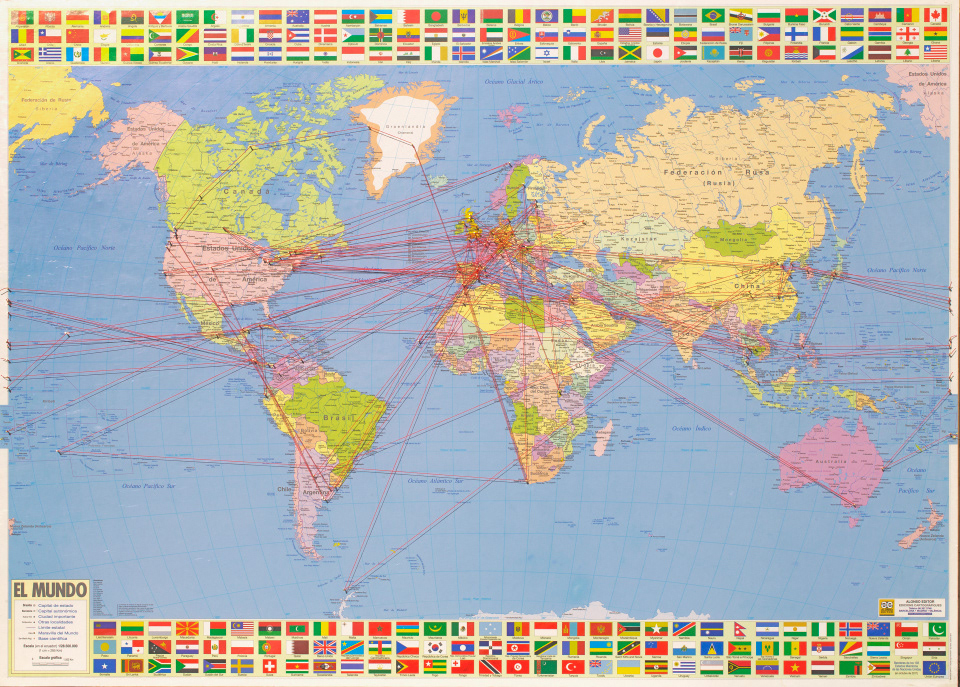 The opening was on Sunday, April 28th at 2:00 pm. A performance and panel discussion followed.
An international call for artists was sent out inviting artists to propose works which would be made in the artists' absence; participants were asked to provide instructions only. The term "instructions" was open to broad interpretation – artists could provide any elements that do not require shipping, e.g. digital images, software, audiovisual files, drawing algorithms, performance scores, 3D models, etc.
At A Distance #3 is the third annual iteration of this project, and the first to take place in Chicago. This exhibition explores the boundaries and grey areas which might exist between artist/curator and technician/collaborator. By asking the artists and the curatorial team to each cede some degree of control, this project seeks to stimulate new avenues for process-oriented art.
Submissions were chosen by a selection committee based primarily on how closely each proposal examined the complexity of working at a distance, with the concept of "distance" subject to interpretation. The jurors were specifically looking for projects that engaged with the concepts of collaboration, communication, and process in compelling ways. The resulting exhibition presents work that questions or comments on the role of author, de-emphasized egos and suggests that collective authorship may exemplify connectedness as inherently conditional to the processes of making.
The 18 artists on display at Wedge Projects each challenged the selection committee and installation team in their own unique ways, with some projects opening myriad questions regarding materials and the communication of content. The final form of each of the works in this exhibition was fabricated without the artists present, and represents one possible completed state for each idea.
Curatorial committee members included:
Peter Fleps – Artist, Director of Wedge Projects
Angela Lopez – Artist, Co-creator of Extended Practice
Matt Martin – Artist
Dieter Roelstraete – Curator
Alisa Swindell – PhD. Candidate in Art History at University of Illinois at Chicago, Writer for New City
Udita Upadhyaya – Interdisciplinary Artist, Educator
A. P. Vague – Artist, Educator, Co-creator of Alastria Press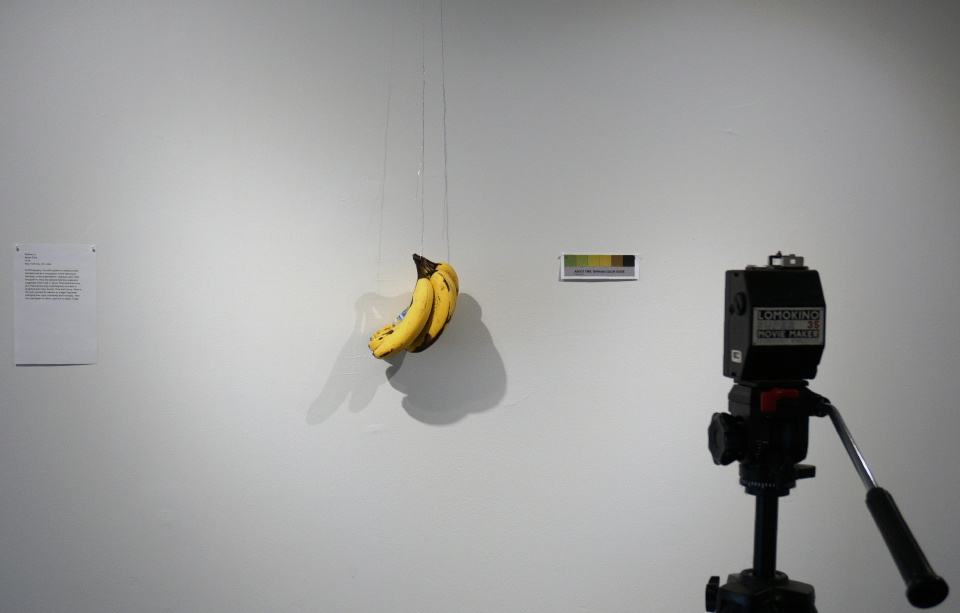 Xiaohan Li
2018
New York City, NY, USA
In photography, the color guide is a reference and standard use as a comparison to the real object. However, in the supermarket, a banana color chart is a guide to show the banana ripeness scale and suggested time to eat it. About Time examines time as a material not only in photography but also in sculpture and video format. Time and timing. What is the best moment to capture an image? Bananas changing their color constantly and inevitably, from the color green to yellow, and turn to black, finally.